Slow Fashion
Do you take your fashion fast or slow?
The biggest movement in the fashion industry today is the slow fashion movement – sustainable, ethical, and local.
Slow fashion = opposite of cheap mass-produced fashion.
The slow fashion movement is not only a growing trend all over the world, but is particularly strong in Canada already; this is not one of those cases where Canada lags behind the rest – sustainability and style are in full force here already.
Slow fashion brands are focussed on using natural and environmentally conscious fabrics to produce clothing pieces that are high-quality and will last for many years. Some companies are making pieces with used or deadstock fabrics, while others are focusing on zero-waste manufacturing, non-toxic dyes, and employing fair labour with diversified workforces.
Ideally all fashion will begin to incorporate some of these in the coming years, but until that happens try to ask yourself when you go shopping if you can lean into the slow side of fashion just a bit more. It's not about going to the mall and picking up the latest trendy top in three different colours; it's more about taking the time to pick a quality piece from an ethical company and styling your fashion more mindfully.
Five Slow Fashion Brands to Know in Canada
There are simply too many amazing brands to list but here's a handful of sustainable and eco-friendly slow fashion brands in Canada:
It's hard to get more conscientious than this sustainable Canadian brand – their tagline is 'Slow Fashion: Made, Milled, & Manufactured in Canada'. The Anne-Mulaire style is nature-inspired comfortable clothing. Not only are they made in Canada, but they also boost an impressive number of sustainable programs including a Resale Program, a Zero Waste Program, a Biocycle Program, and more.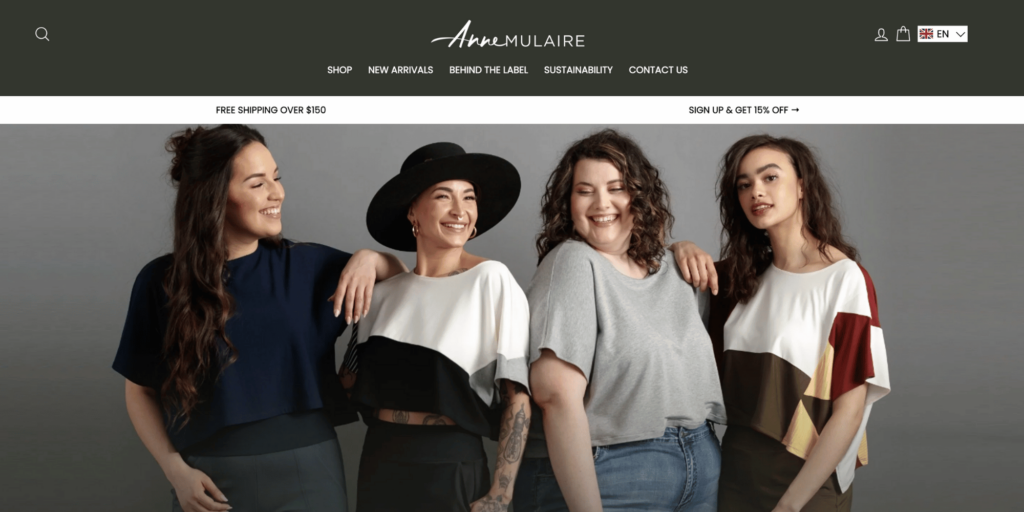 This minimalist brand from Montreal was the first in Canada to achieve a completely zero-waste manufacturing process. All pieces are handmade in their Mile End neighbourhood workshop that employs locals who become a part of their business family. Atelier B offers a 'circular economy project' where clothing can be returned to be upcycled into a new treasure.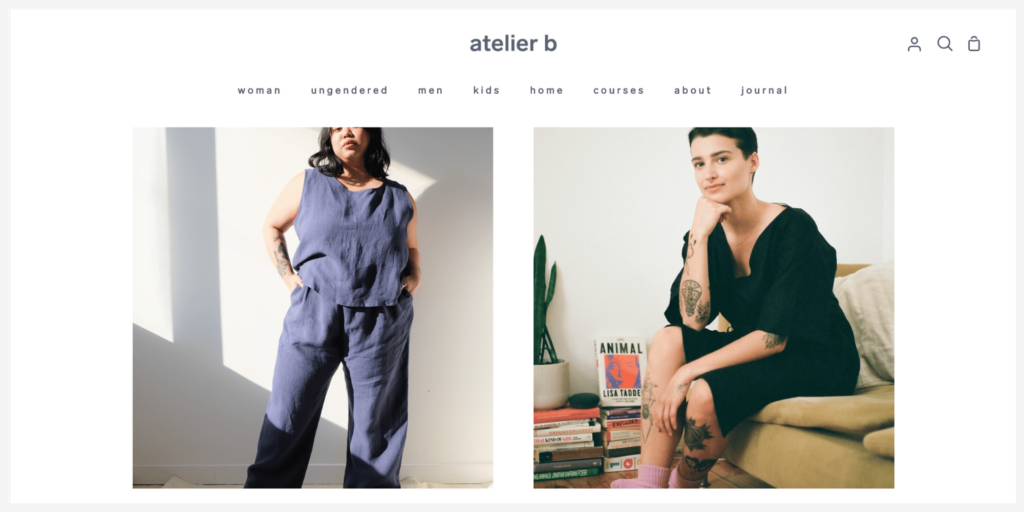 These beautiful effortlessly chic styles are made with carefully selected natural fabrics that feel great to the touch and are ethically eco-friendly. This Toronto brand was born during the pandemic when they started making masks and realized that their mission was ultimately to create exquisite garments that left a positive impact on the planet. Sustainability and community are two core values the embody Modern Sunday.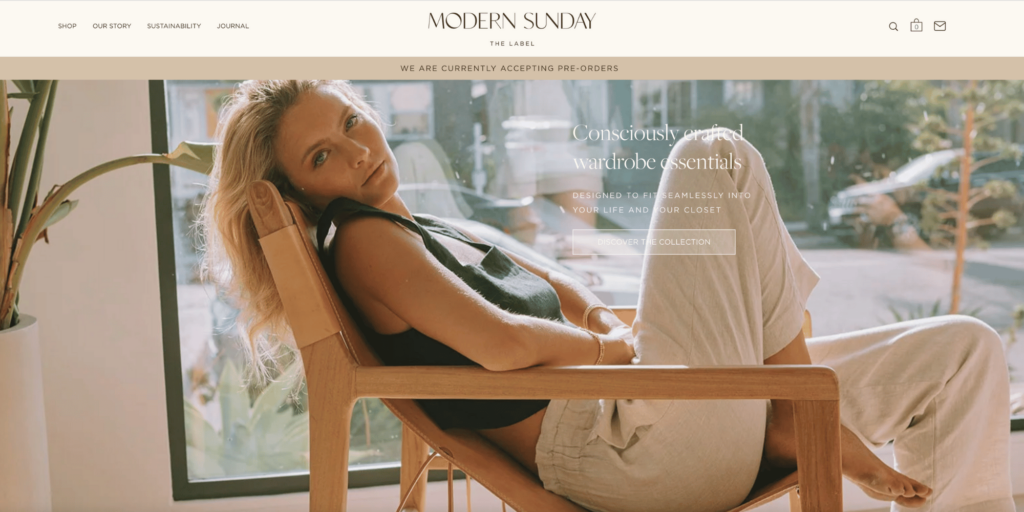 This Vancouver brand makes all their activewear in-house and practices ethical manufacturing, paying fair wages, and safe working conditions. They have an awesome selection of handmade tie-dye pieces and make sure to always exhaust their dye baths to ensure no excess goes down the drain; these details and others like producing only what is needed for each season are how Daub ensures their path to sustainability.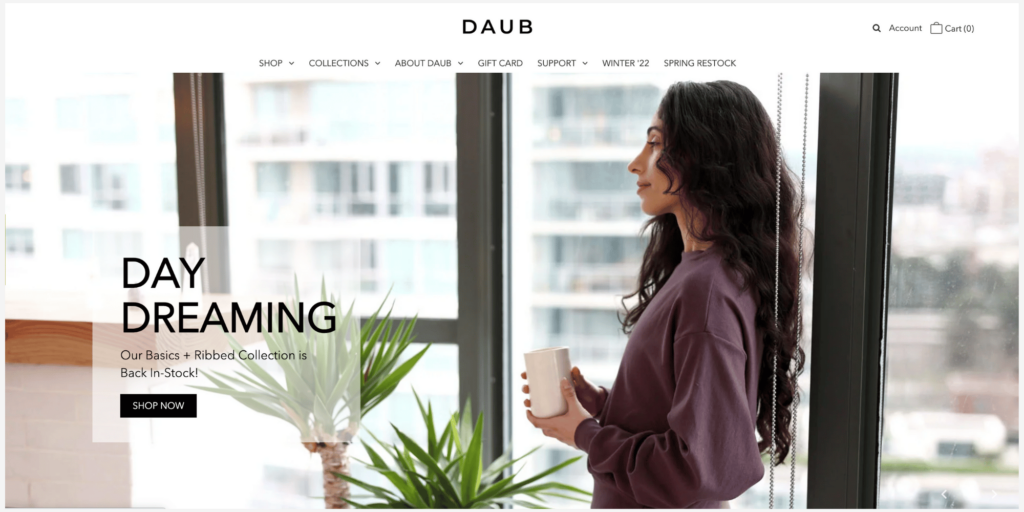 Preloved is 'saving the planet one sweater at a time'….and there's no better way to do it than to divert clothing from making it to the landfill. Preloved is a leader in up-cycling fashion by using reclaimed vintage and blending with dead-stock or overrun fabrics to create a unique, beautiful, and sustainable garment.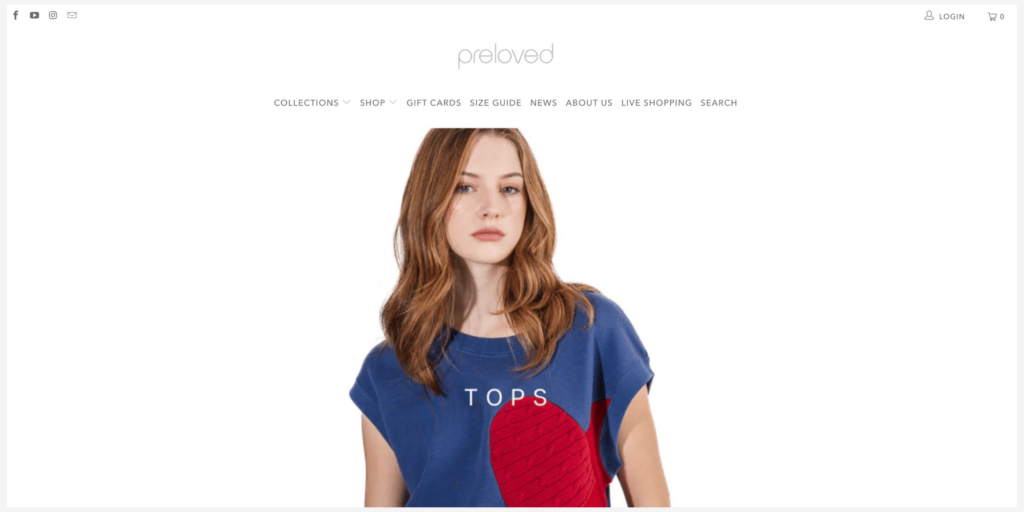 Looking for more slow fashion brands in Canada? We have lots more great companies to show you on our Fashion category page – use the 'Sustainable' filter to search for eco-friendly slow fashion.
---
We'd love to hear your thoughts! Please join the conversation below.