For Canadians it can be hard to find jewelry brands based domestically – many of the sites you'll stumble upon will be from the United States or abroad. So we've compiled a list of designer jewelry in Canada, focussing on demi-fine jewelry brands where you can easily find chic and classic pieces for your collection.
Here's our top five list to help you discover the top Canadian jewelry brands; check them out now to find your favourite new pieces!
Five Jewelry Brands Made or Designed in Canada
Our list includes affordable Canadian fine jewelry; some of these brands are made in Canada while others are designed in Canada but made elsewhere – all of them are Canadian online jewelry brands that sell in Canadian currency and ship from within our country; yay!
Tucked away in one of Vancouver's oldest buildings through a vine-covered courtyard, you'll find the Leah Alexandra studio and showroom. This is where Leah's lifelong obsession with gemstones and inspirations from travel come together to create timeless wearables treasures adorned by the likes of Jessica Alba and Reese Witherspoon.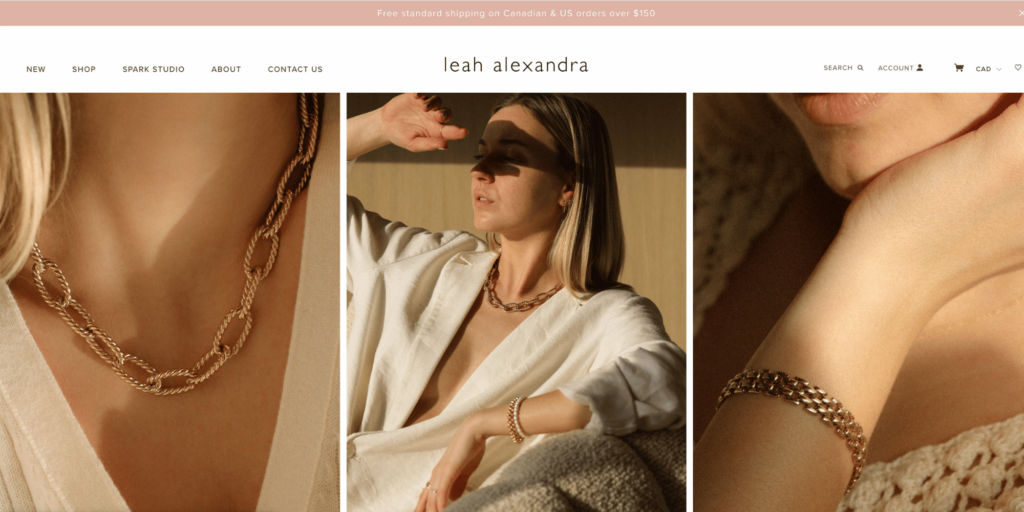 With both of them having a background in the fashion industry, lifelong friends Kevin and Mimi turned their passion for creativity into a thriving sustainable jewelry brand known for its affordable 'bohemian luxury' jewelry pieces. Visit Kemmi online or in their Montreal location to see their beautiful handmade gold and silver jewelry pieces.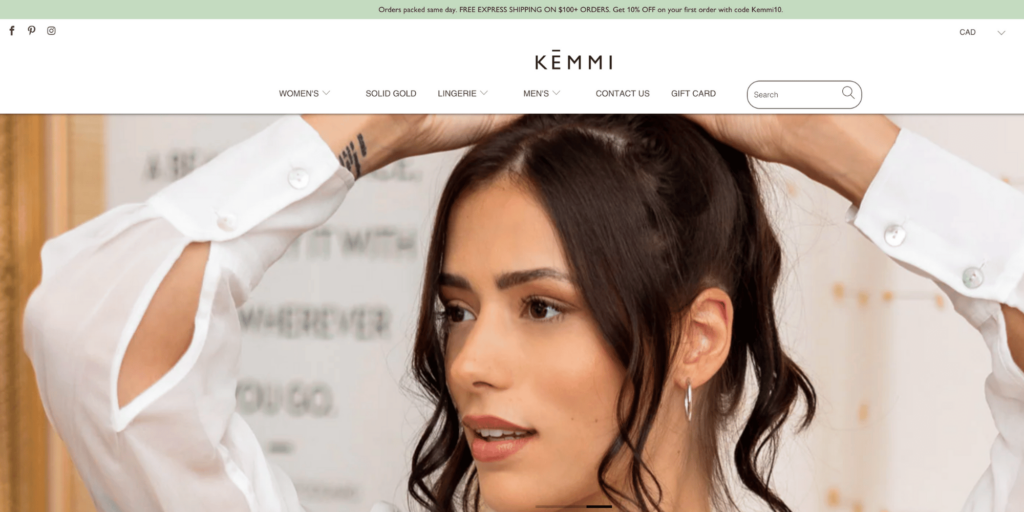 Once labelled 'The Queen of The Hoop', Jenny Bird is a leading fashion jewelry designer in Canada, with her modern pieces catching the eye of many Hollywood celebrities and stylists. Jenny's designs are wearable and classic and she's known for her innovative earrings and anklets.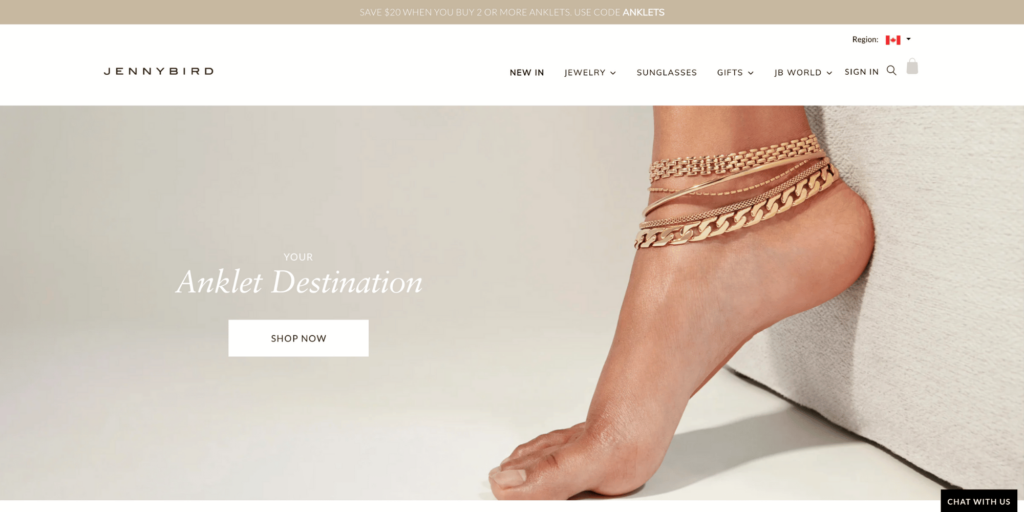 This Vancouver brand handcrafts all their jewelry in their studio, so it's a true 'made in Canada jewelry brand'. Wolf Circus is committed to sustainable jewelry practices and use recycled materials, pearls, and gemstones. Their gorgeous jewelry pieces are known for their sculptural statement styles.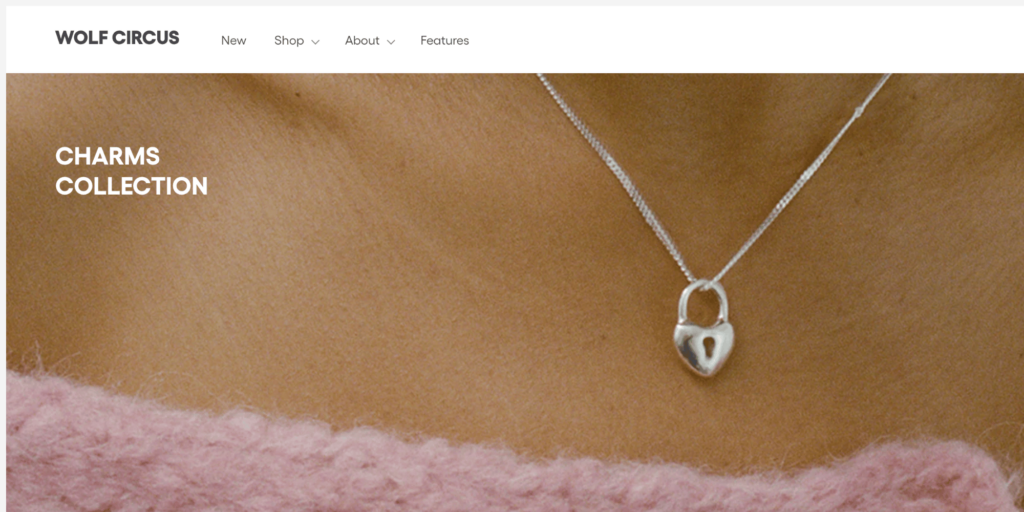 Mejuri's mission has always been to redefine luxury and fine jewelry so they have removed the middleman to work directly with the best jewelers around the world. They use 80% recycled gold and are committed to always improving the impact of their jewelry pieces by placing sustainability and social justice causes as top priorities.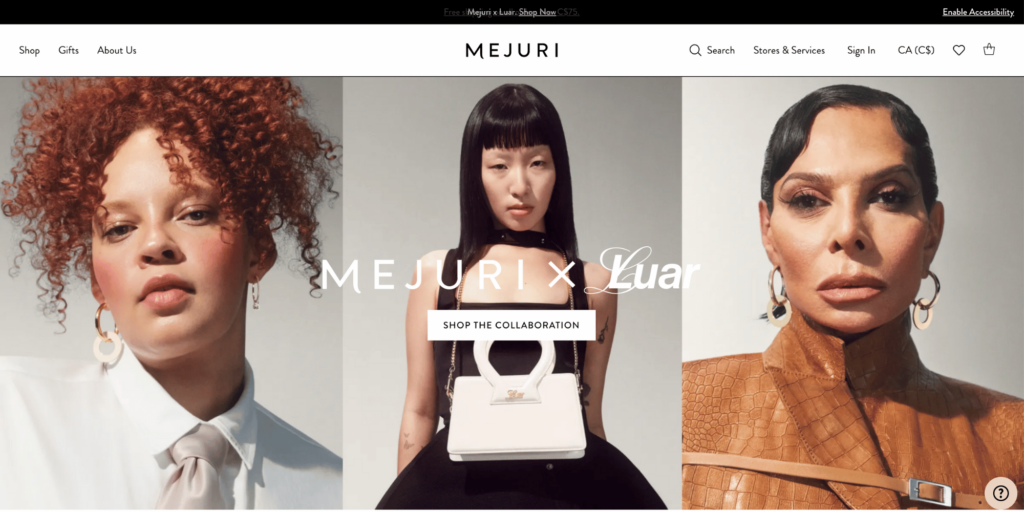 Looking for more jewelry brands from Canada? We have lots more to show you! Today we focussed on affordable fine jewelry, but we also have listings for fine jewelry in Canada, trendy jewelry in Canada, sustainable jewelry in Canada, and much more.
Whether you're looking for gold jewelry or the latest trends, simply search on our Fashion page for Jewelry Stores/Brands to discover your new favourite Canadian jewelry pieces.
---
We'd love to hear your thoughts! Please join the conversation below.