Whether you're looking for the latest styles or rare finds, there's no shortage of options to buy sneakers from in Canada, but how about trying to buy from a Canadian company instead of defaulting to the main players in the scene? Step up your shoe game and check out these companies that have all the high-end sneakers you want but from Canadian retailers ….great sneakers + shop local = perfect match for the soul/sole. 🙂
Ten Awesome Canadian Sneaker Stores to Discover
Luckily Canada is home to many premium sneaker shops so whether you're shopping in person in cities like Montreal or Toronto, or online shopping, there's a myriad of top sneaker retailers to choose from:
Tucked away in west Montreal, you'll find Sam Tabak sneaker store. Over the years Sam Tabak has shifted more to streetwear and sneakers and their best-selling brands include Nike, Jordan, and Adi. They also have a great selection of streetwear apparel for adults and even for kids, which can be hard to find so this is a nice Canadian gem.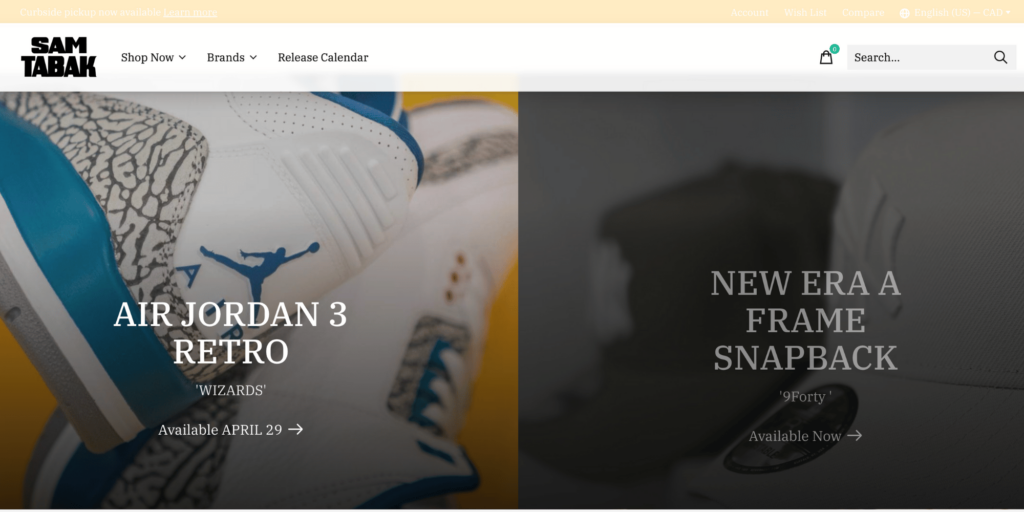 Started by friends who idolized Michael Jordan, Stay Fresh began in Vancouver with original Air Jordans and the newest limited edition Air Jordans. Of course they still carry the Jordans, but they now also sell a number of other high-end streetwear sneaker brands including Yeezy, Adidas, Air Max, and more. Stay Fresh is a leader in streetwear apparel in Canada and is actively involved in local community projects and in Sneakercon events around the world.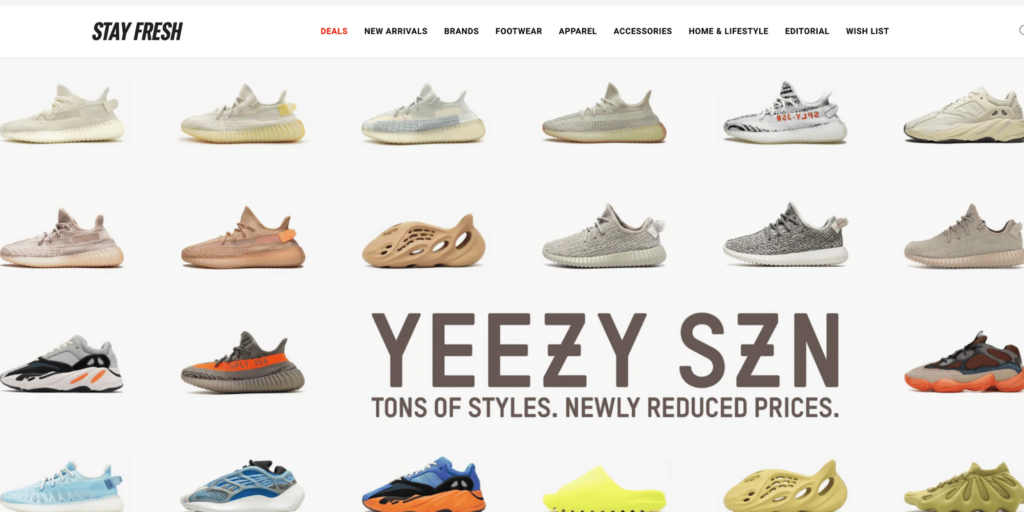 Canada's longest running sneaker boutique in the country is actually from our capital city of Ottawa. With brands including Jordan, Nike, Adidas, New Balance, Reebok, Puma, and more, there's something at NRML for everyone. They have a nifly 'release calendar' on their site for the more anticipated sneakers, and am impressive array of streetwear apparel to discover as well.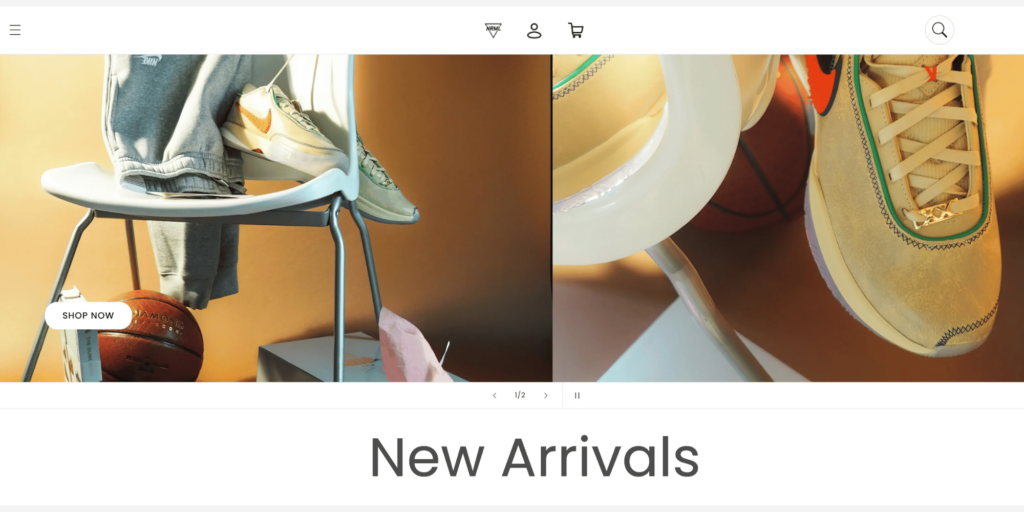 Aptly named for being found in the iconic Mile End district of Montreal, this specialized shoe store has a beautiful selection of unique styles and colours from brands like Ambitious, Victoria, Vans, New Balance, Onitsuka Tiger, Pro Keds, and more. Mile End Kicks also has a gorgeous array of other footwear like boots, sandals, slippers, as well as handbags and accessories.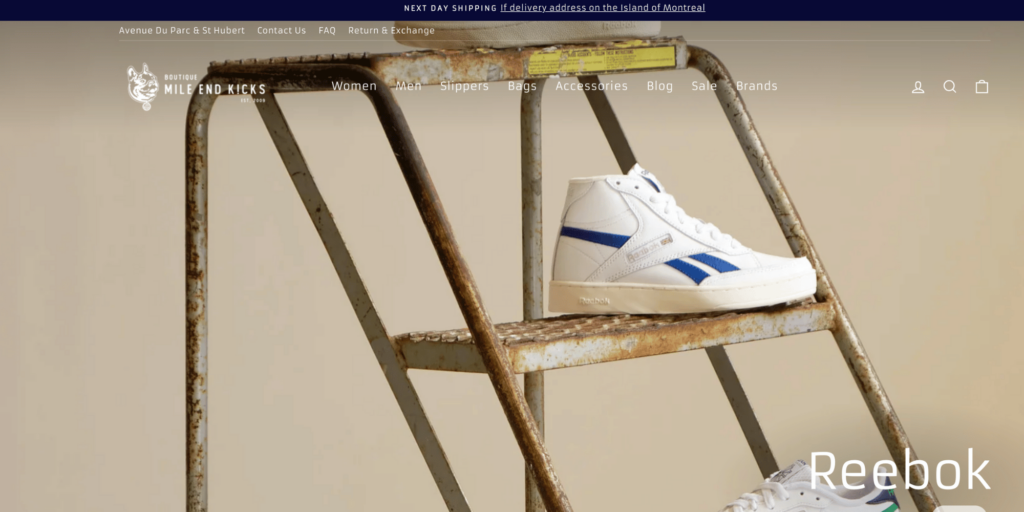 Groovy is an independent sneaker boutique in downtown Toronto and specializes in retro sneakers. Their brands include Nice, Onitsuka Tiger, Adidas Originals, Converse, Saucony and many others. Groovy's hip vibe and reasonable prices make this a Toronto landmark worth paying a visit to (either in person or online!).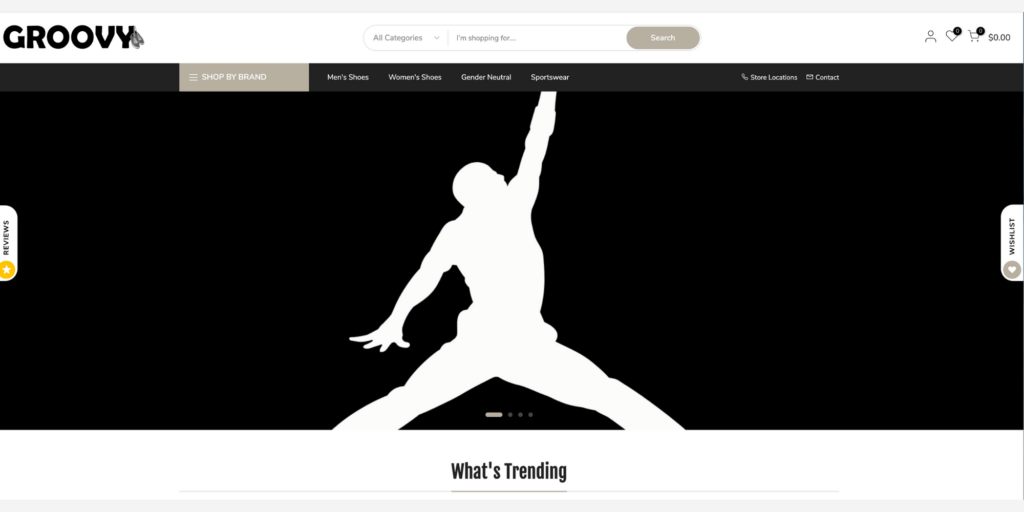 Found in historic Quebec City, Hypepoint is one of a kind in the French capital. They sell all the big streetwear brands like Yeezy, Jordan, Off-White, Supreme, and more – as well as a splendid selection of streetwear clothing and other unique accessories. Although Hypepoint is primarily en francais, they do have a full English option on their website for you to peruse.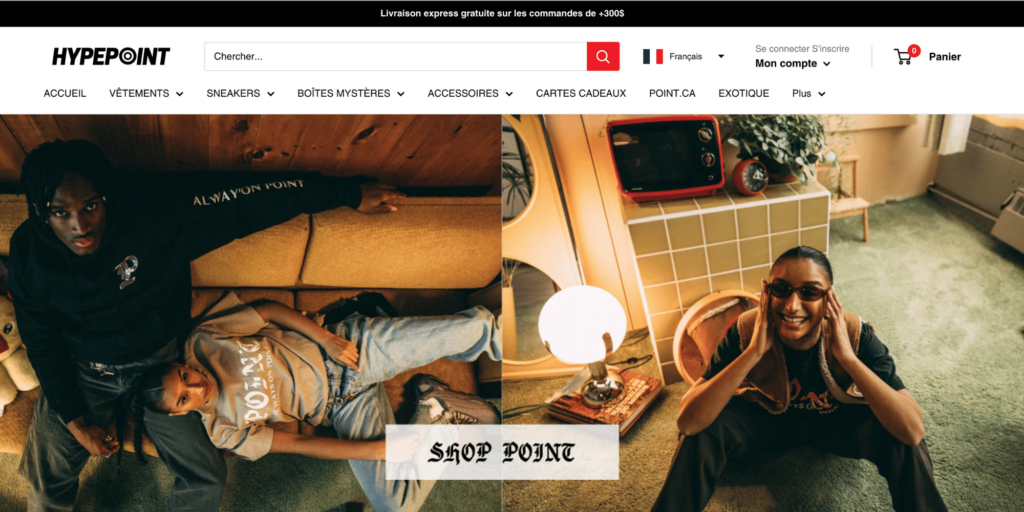 This chain of sneaker stores in Quebec started off years ago as just a pop-up shop. Fast forward to five locations in Montreal now, and they offer sneakers and streetwear with brands like Supreme, Yeezy, Off White, Jordan, Bape, and more. If you're in the area and looking to buy/sell, Centrall offers a trade-in program as well.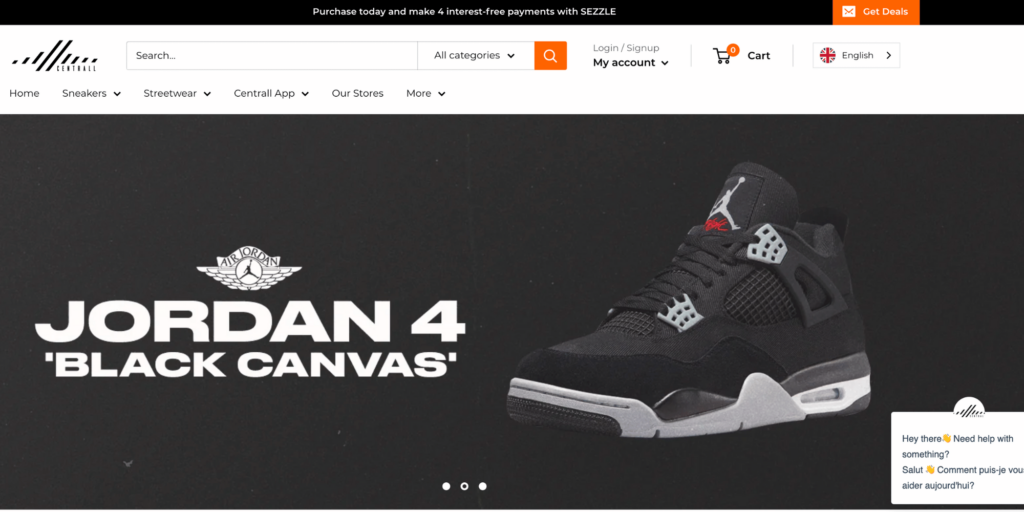 In case you haven't noticed, Montreal is a premier destination for high-end sneakers and streetwear, and here's another magnificent option for your new soles. Although perhaps more of a streetwear lifestyle and apparel store, Off the Hook still has an impressive selection of sneakers that you'll be sure to want to look through.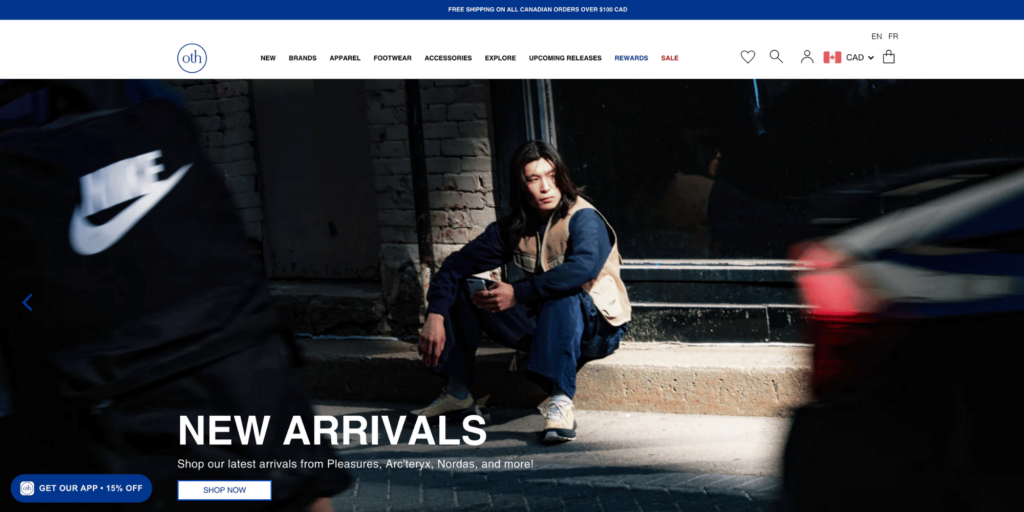 ODTO is a collectors mecca and is almost part art-gallery and museum with its lavish and glass-filled showroom in downtown Toronto. They sell rare streetwear sneakers, apparel, collectibles, and art from brands like OVO, Bape, Supreme, Nike, Jordan, and more. If you're looking for something unique, luxurious, and authentic, this is the place for you.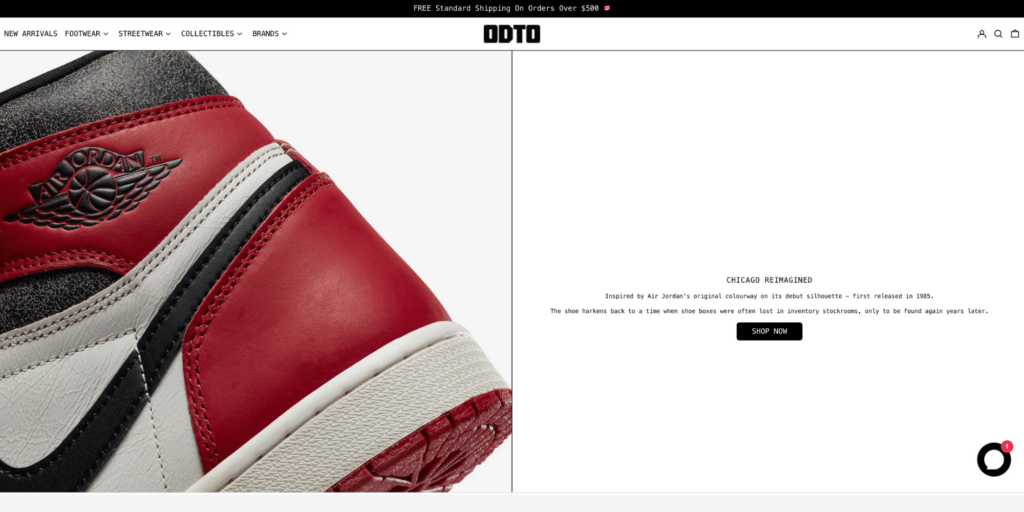 Another great find from Montreal, OAK One of a Kind is a Canadian company that sells Jordan, Yeezy, Nike, Travis Bark Collection, Louis Vuitton, and more. They specialize in high-end collections and have an vast array of sneakers and streetwear apparel.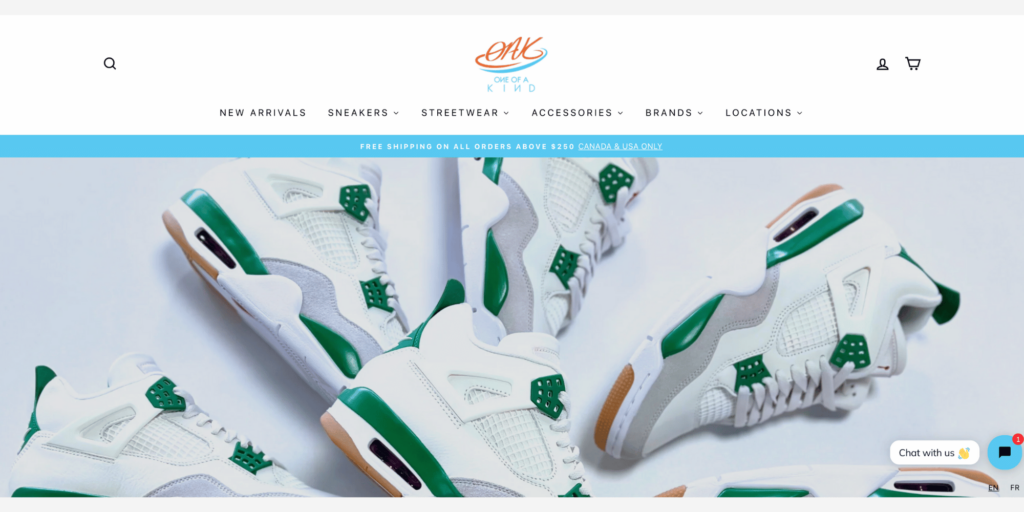 The Canadian sneaker scene is thriving and whether you're looking for the latest kicks, limited edition sneakers, or rare high-end sneakers, you're sure to find it in one of these options and there's no need to buy from foreign companies – buy from these Canadian companies and support local at the same time as getting a new pair of favourites.
There are so many sneaker stores in our great land that we couldn't fit them all this list, so be sure to check out our website to discover more streetwear style sneakers in Canada:
---
We'd love to hear your thoughts! Please join the conversation below.